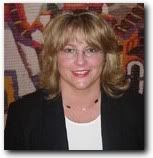 When it comes to forward-thinking business strategies, identifying new product, services, and business development opportunities in and for the US Hispanic market, Blaire Borthayre carries all the aces.

She is an expert speaker and much sort after trainer and corporate consultant in the field of Hispanic Marketing. She is also the author of three highly acclaimed and masterfully written books: Marketing to the Hispanic Community: A Comprehensive Guide for Tax Preparation Offices, Working Effectively with Hispanic Clients: A Staff Training Manual and A Tax Preparer's Guide: Everything you Ever Wanted to Know About ITINs. Her most recent book is titled Recruiting Hispanics: How to be Successful in Hiring Spanish Speakers.

She has also volunteered for the past fifteen years as an advocate, interpreter and ESL instructor for Hispanic immigrants.

Because of her enthusiastic and committed affection for the Latino community, Blaire vigorously tours the United States conducting no nonsense seminars that throughly trains major corporations about Hispanic marketing and recruitment.


Blaire said: The Hispanic population surge in the United States has created both great potential and growing pains for many businesses. The economic potential is obvious for those who can effectively reach and serve a market consisting of over forty two million people...

Mi gente, there's nothing like being at the right place at the right time. If you're thinking of opening your small business or you are a business owner who wishes to target the Hispanic market, Blaire Borthayre will give you the tools to realize your Hispanic-American dream.

What are you waiting for?


Hispanic Marketing
Hispanic Media
Latino Business